We expand campus care so no student falls through the cracks.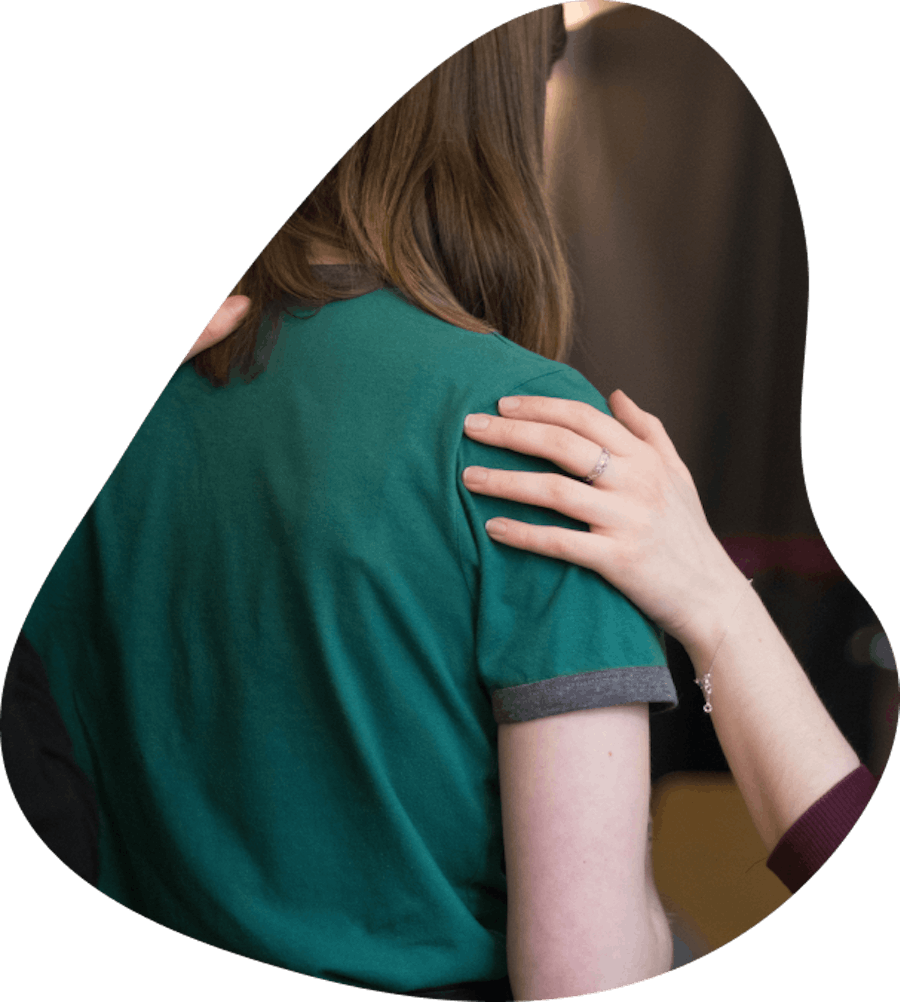 The leading digital mental health clinic that integrates with on-campus teams.
Mantra's Comprehensive Program
Our program enables you to provide quality, evidence-based mental healthcare that works as an extension to your current resources – all while avoiding replacement or automation of your proven systems and hierarchy.
Our board-certified therapy and psychiatry providers who work in conjunction with your existing staff. Your team leverages our Mantra Collaboration Portal to coordinate and collaborate in the care of your students.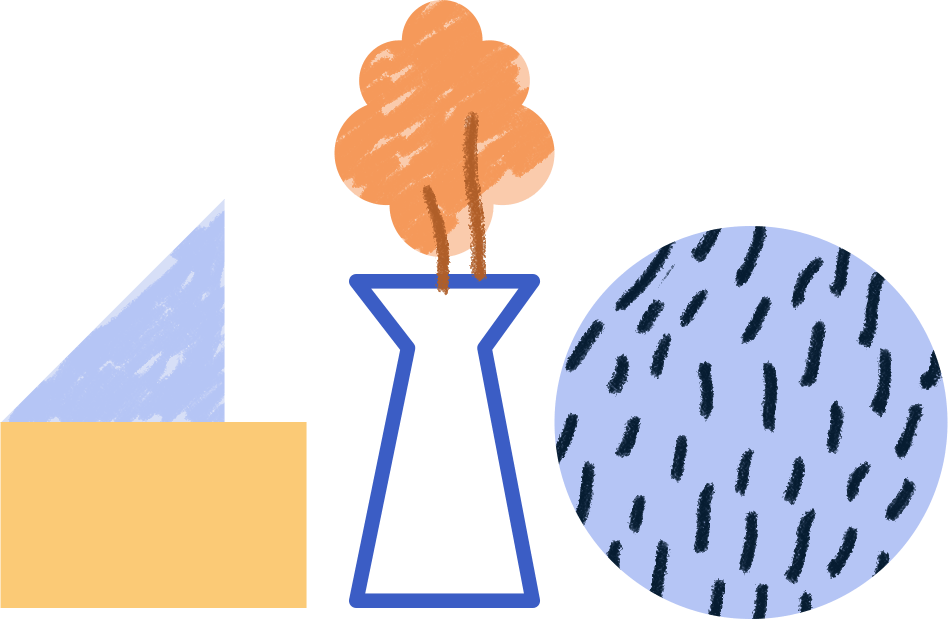 Continuity of care
Continue care with the same provider over school breaks and after graduation.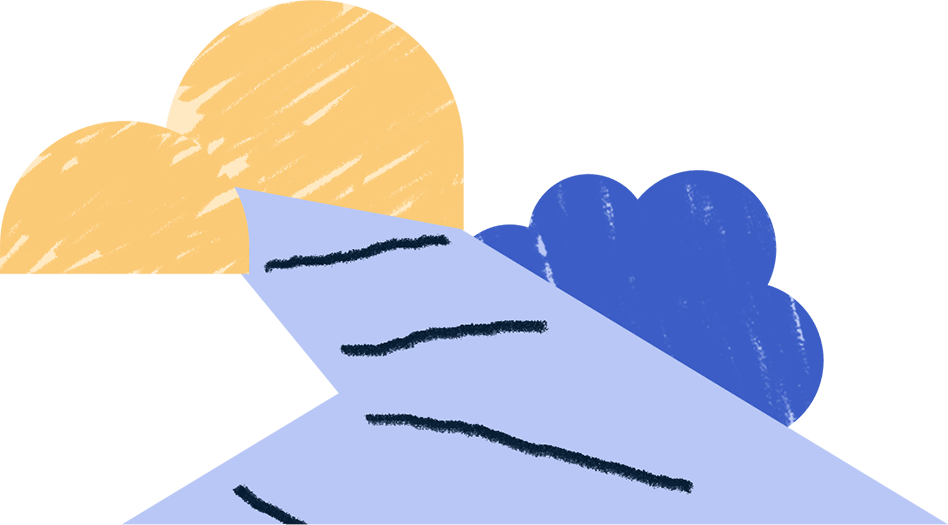 Expand your hours
Offer care in the evenings and weekends, when your students need it.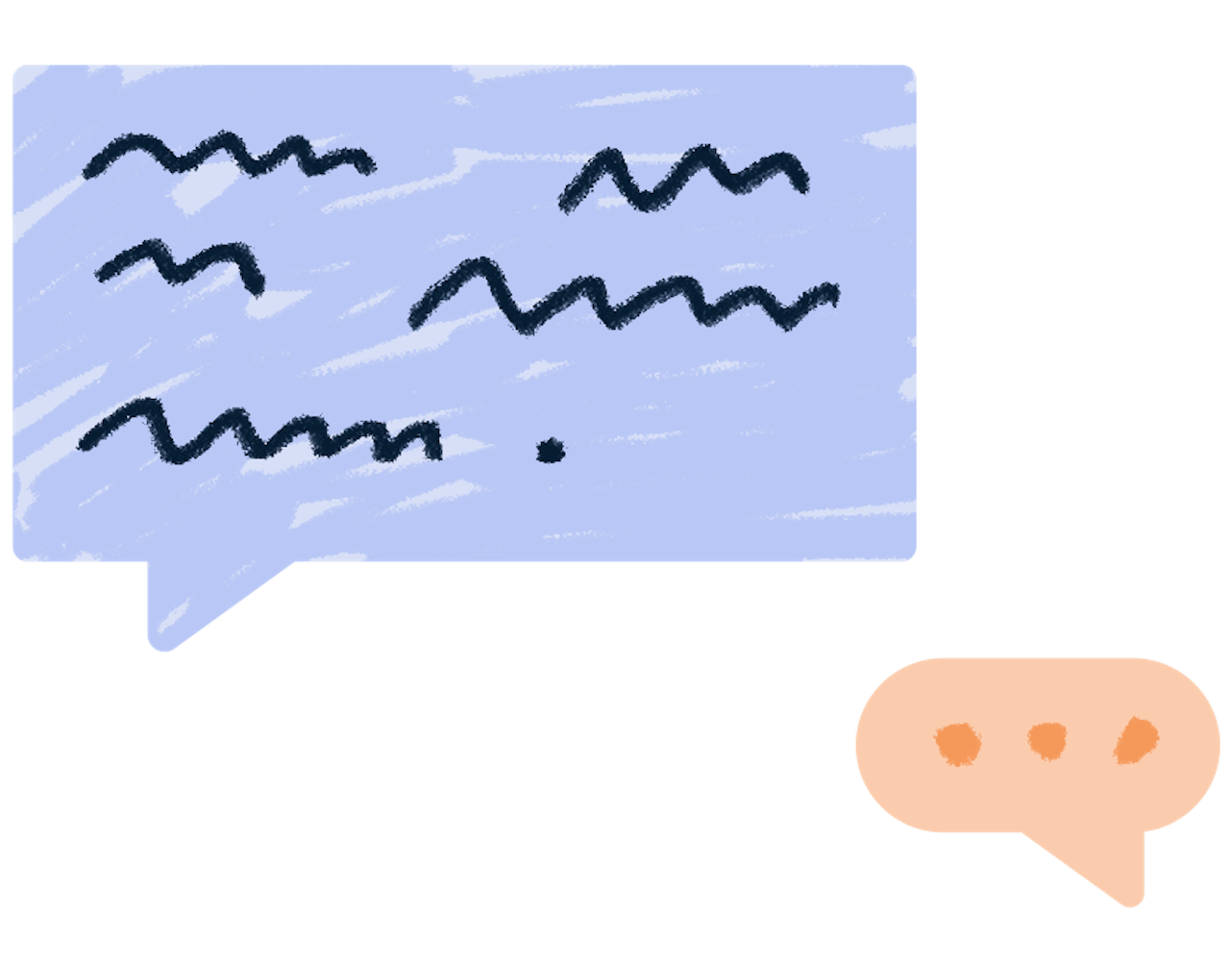 Collaborative Care
Increased visibility into student care with collaboration tools at your convenience.
Our Process
Tailoring to your specific needs.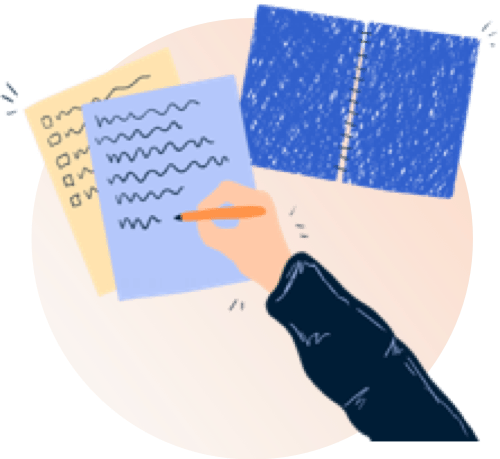 Needs Discovery
We gather information on care type needed (therapy and/or psychiatry), ideal care pathways and any other criteria that matters to you.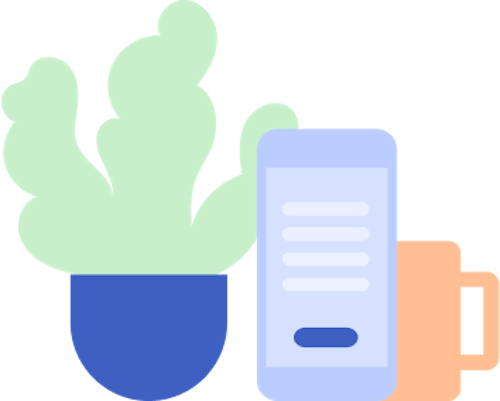 Matching
We dig into our network of providers and find the best match for your needs. Background checks, malpractice insurance, and the hiring process are all handled by Mantra.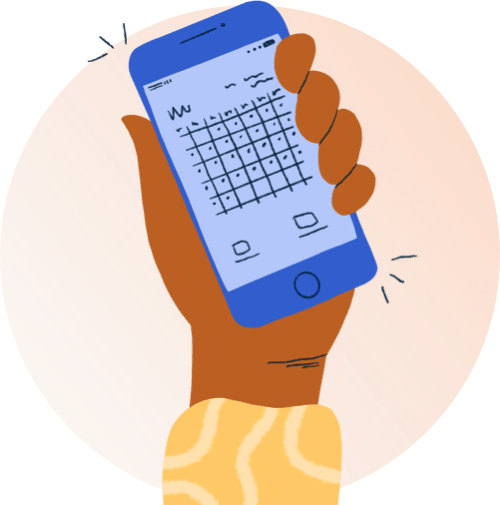 Implementation
We deploy our collaboration portal on your campus and customize our protocols to support your campus.
---
Our Solution
A secure platform your counseling center staff and students will love.
Refer your students.
Coordinators or counselors can directly refer students to a Mantra provider, reducing wait time and improving access to care.
Students access patient portal.
Video appointments, HIPAA secure messaging, monthly scales tracking, and psychoeducation content. All in one place.
Our providers collaborate together.
On-campus counselors can collaborate with your Mantra-affiliated provider through our Mantra Collaboration Portal.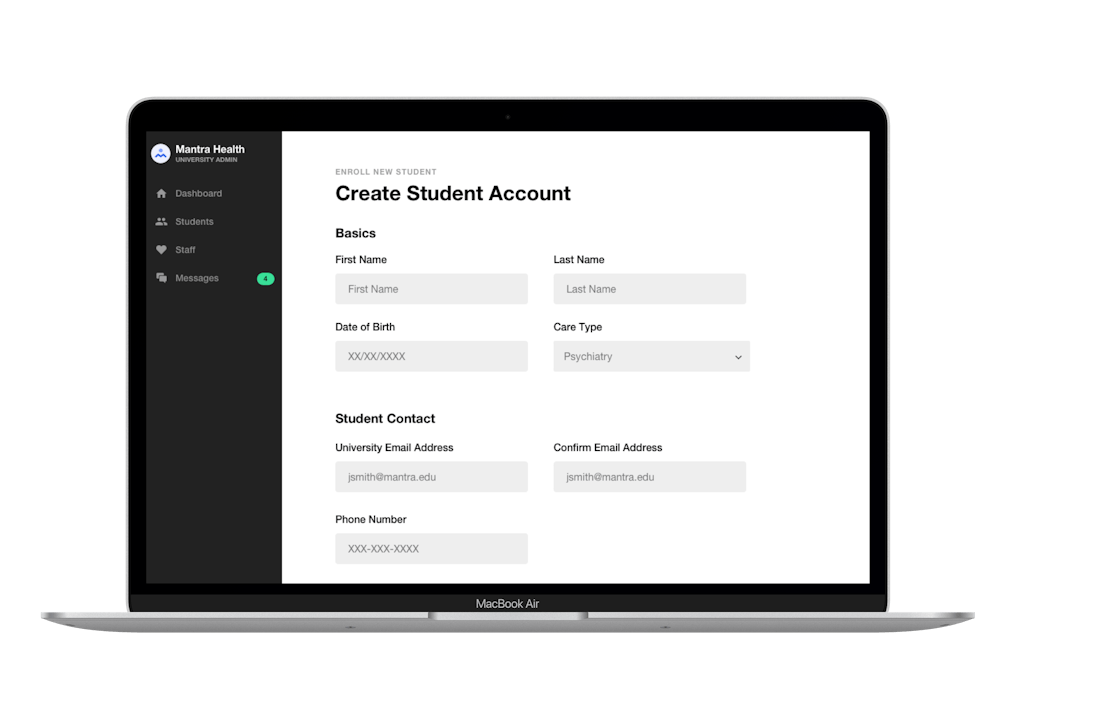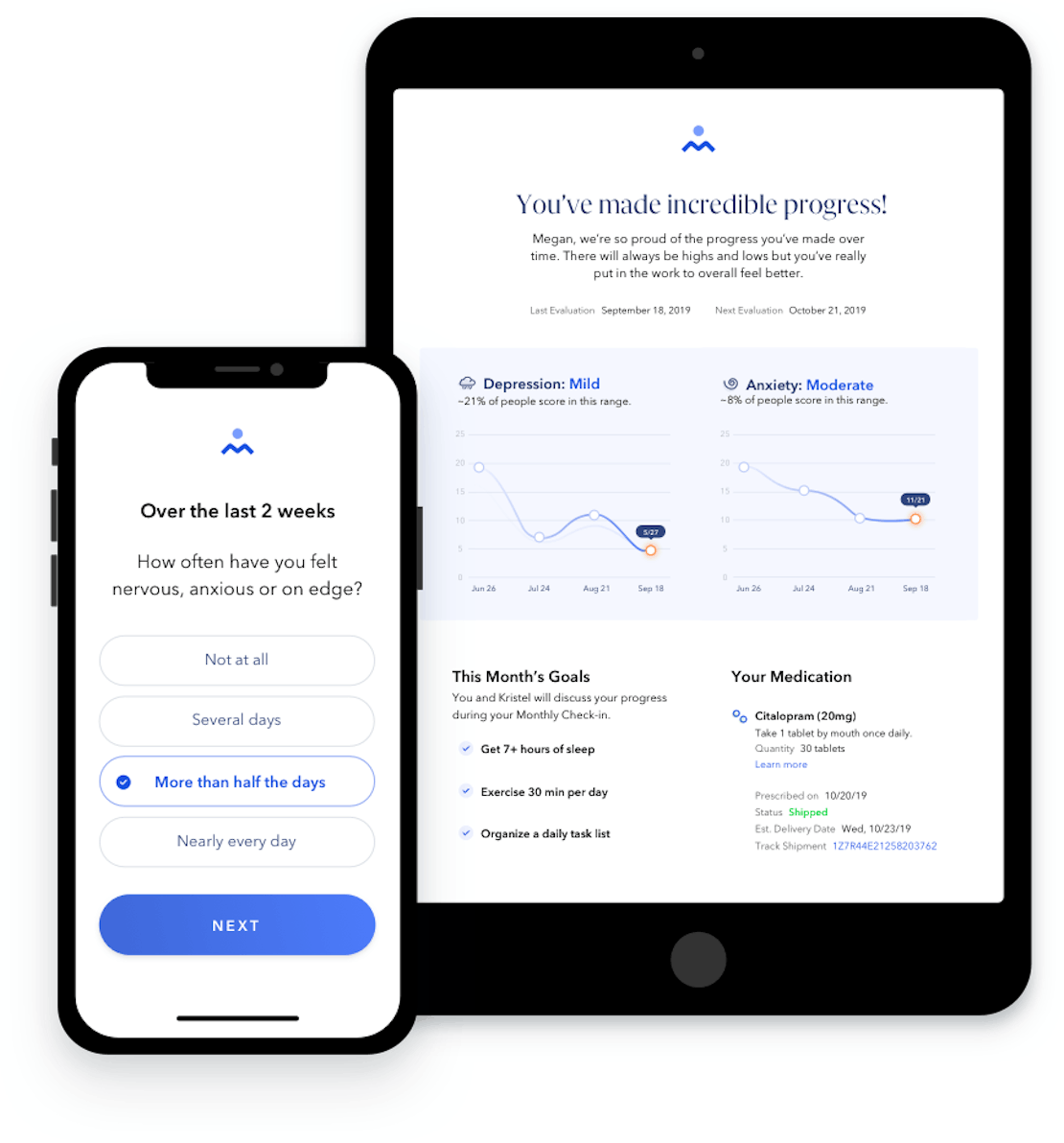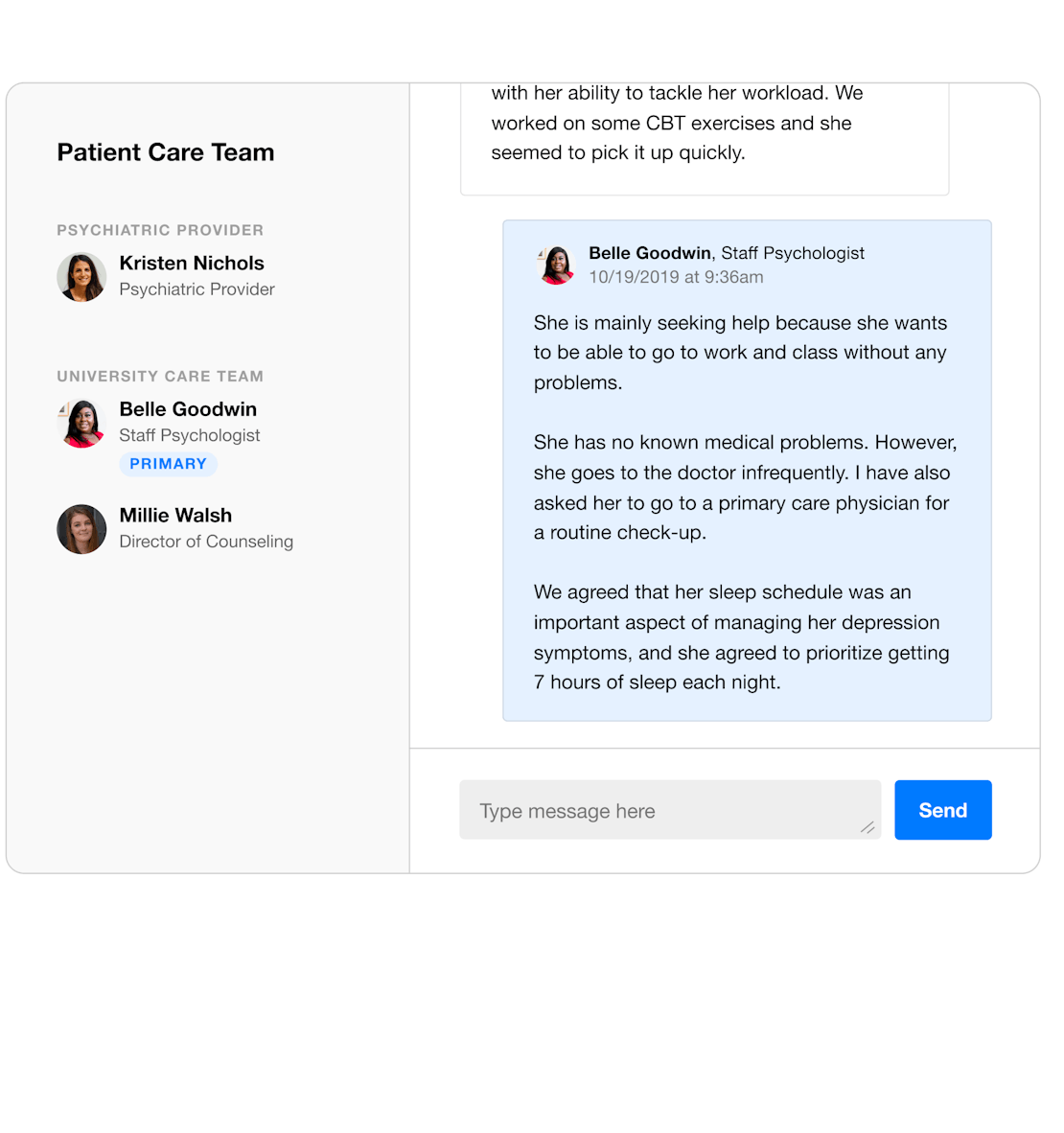 Our Clinical Advisors
We work with forward-thinking leaders in higher education mental health who prioritize quality care to design our program.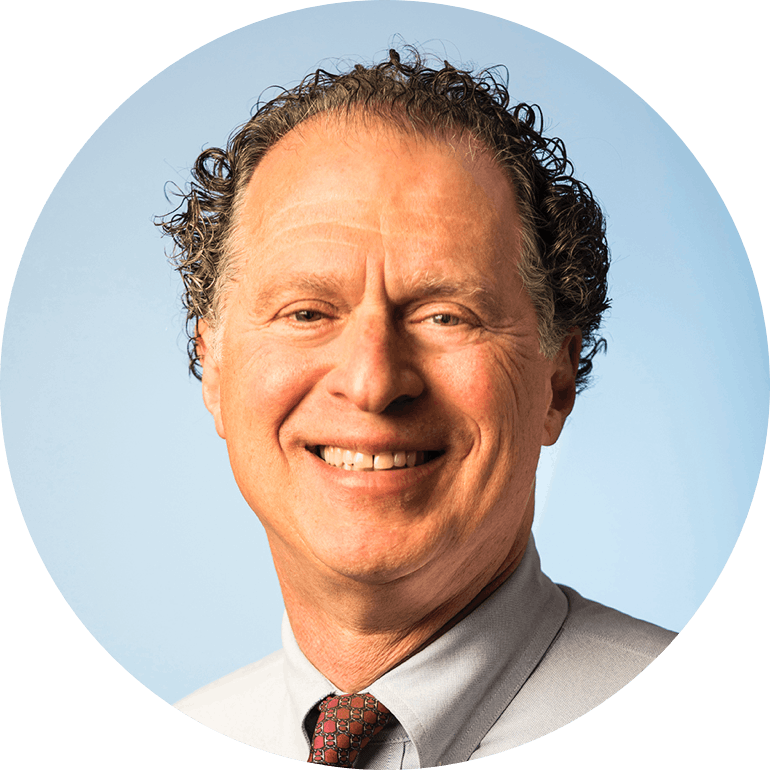 ""
College and University Counseling Centers often struggle to keep up with the high flow of students requesting services. Mantra's program, with a focus on Higher Education and its unique and powerful Collaboration Portal, provides a wonderful compliment to the counseling center.
Harry Rockland-Miller,
Director Emeritus, Counseling Services, UMass Amherst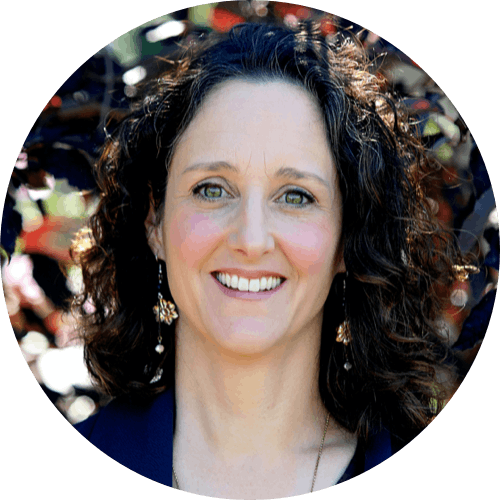 ""
In a time of rapid change and unpredictability in college mental health, having a high-quality, reliable option like Mantra Health for health and counseling centers who need additional capacity is invaluable. Mantra's integrated approach is unique, and can fit the needs of colleges and universities of all sizes.
Nora Feldpausch, MD,
Medical Director, Mantra Health
---
Hear From Our Partners
""
We chose to partner with Mantra Health for several reasons. Foremost, they are committed to providing comprehensive evidence-based psychiatric care. In addition, their integrated telehealth platform not only allows students to easily manage their treatment, but also provides our therapists with the tools to quickly make referrals and easily collaborate with our dedicated Mantra Health providers. We believe this partnership will help us be more efficient and effective at providing mental health services to our students.
Dr. Allison Blechschmidt,
Moravian College
Case Studies
Thousands of students covered on campuses like yours.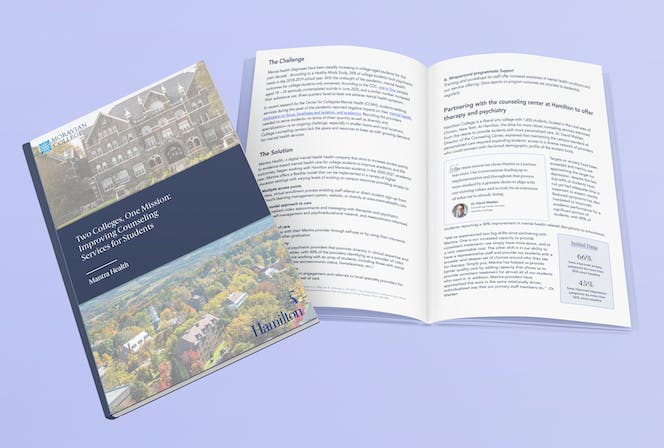 Moravian College
Improving counseling services for students
95
%
attended intake appointment
Moravian College
Improving counseling services for students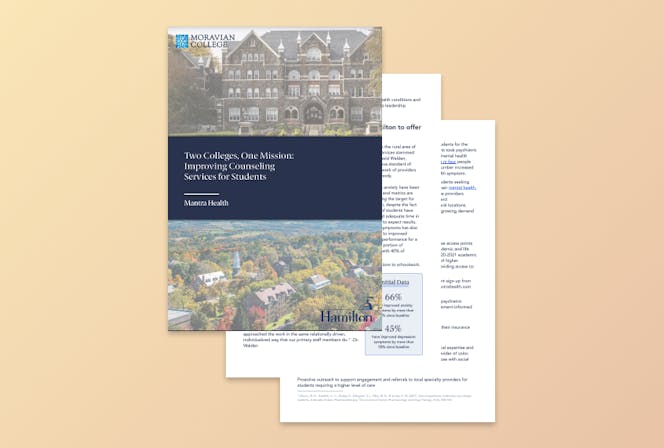 Hamilton College
Improving counseling services for students
66
%
improved anxiety symptoms by more than 50% since baseline
Hamilton College
Improving counseling services for students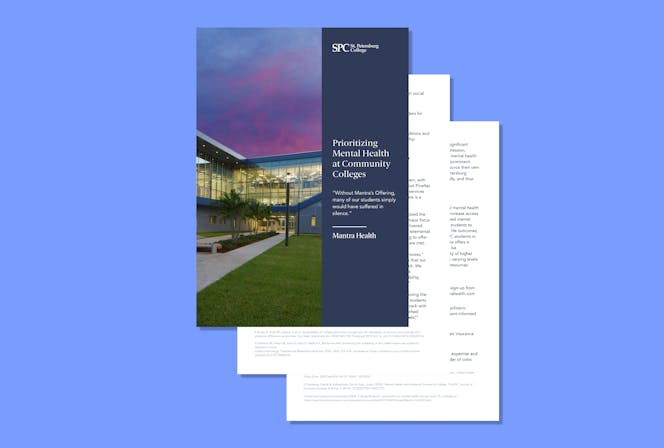 St. Petersburg College
Partnering to increase access to quality mental health care.
67
%
believed services provided by Mantra helped academic performance
St. Petersburg College
Increasing access to quality care.
Clinical Outcomes
Patients who use Mantra feel better, quicker.
Patient Outcomes
Early treatment response is a predictor for improvement later on in treatment (1)
Within just 4 weeks of treatment, our patients exceed industry standards for clinical improvement as measured by evidence based depression and anxiety symptom scales (PHQ-9, GAD-7), and outcomes are sustained at 12 weeks.
Population percentage of improvement on:
(1) Szegedi, A., Jansen, W. T., van Willigenburg, A. P. P., van der Meulen, E., Stassen, H. H., & Thase, M. E. (2009). Early improvement in the first 2 weeks as a predictor of treatment outcome in patients with major depressive disorder: A meta-analysis including 6562 patients. The Journal of Clinical Psychiatry, 70(3), 344–353. https://doi.org/10.4088/JCP.07m03780
---
FAQs
How much does the program cost?
Mantra will work with you to understand your weekly capacity needs and tailor a program that matches those needs. We then train your staff on our collaboration portal for which you get charged based on volume of care.
Book a demo here to speak to our team about pricing.
Do you support insurance billing?
Mantra now accepts insurance from select carriers. Find a Mantra provider in-network from our roster of insurance partners on our For Patients page.
How do you handle crisis management with students?
Every Mantra-affiliated provider is trained on our emergency protocols to manage high risk patients including calling 911, referring to local crisis resources, and pointing the patient to the Crisis Text Line when appropriate. In the case of our program, we build a Safe Operating Handbook that includes all of your campus' crisis management resources and train our providers on them.
Where is Mantra available?
Mantra is live on campuses across the country with the ability to support schools across all 50 states. If you're interested in our program, please email us at partner@mantrahealth.com.
Do you prescribe controlled substances?
Our psychiatry providers can prescribe all medications except for controlled substances such as stimulants such as Adderall and Ritalin and benzodiazepines like Xanax and Klonopin.
Who pays for the program?
The program is sponsored by the school as a student benefit. 
If prescribed, students will be responsible for the cost of their medication(s).
Demo
Ready to expand care possibilities at your campus counseling center?
Let's start a conversation.